It was just the other day a colleague asked me, "Can you believe it's August already?" Classes start in less than three weeks, athletes start showing up on campus next week, and everything ramps up quickly. The fine person who has been helping on our help desk at this busy time of year is back in the chair, freeing me up to do more Instructional Technology (such as write a blog post.)
Over the summer I've read The Immortal Life of Henrietta Lacks by Rebecca Skloot, the selected reading for OWU's first year seminar. My, that was a good choice! Appropriately named by more than 60 critics as one of the best books of 2010, it chronicles the story of this journalist striving to uncover the history of the famous HeLa cells, and document the story of the woman they came from and her family. I had never heard of HeLa cells before, but the story pulled me right in and held my attention. It will provide ample food for thought and fodder for discussion on a range of topics, including medical ethics, racism, economic justice, and journalism. I look forward to joining a section of UC 160 and discussing this book as a launchpad into a broader discussion of college life and expectations.
(Image of stained HeLa cells courtesy GE Healthcare (by way of Henrietta Lacks) via CC)
Colored HeLa cells
Since finishing The Immortal Life, I've started reading Jaron Lanier's You Are Not a Gadget, and gotten through the first couple chapters. This one is different than Skloot's in that it's a manifesto rather than a narrative, it's more technical and philosophical. It's also hitting very close to home because, like Lanier, I am also a technologist. I am familiar with his terms and his topics, and am increasingly appreciating what he's trying to do: promote more human-centered, or humanistic, technology. It's interesting to hear criticism that the Web 2.0 is dehumanizing from someone within the IT field. I look forward to reading the rest of what he has to say, and applying some of his suggestions in my own work as an Educational Technologist. (Education comes first, so technology serves the people doing the teaching & learning…)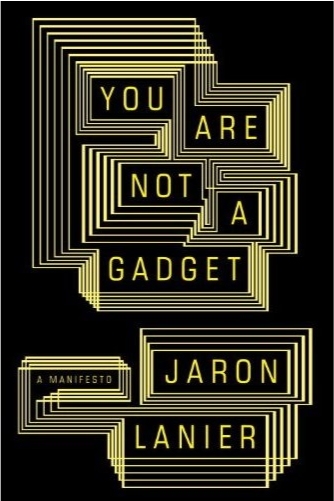 In other news, OWU Blackboard installation will be upgraded to SP6 before classes start, I will be making appointment slots available where faculty can sign up for consultations online, and I will be offering more informal lunch & learn conversations this fall. There are more initiatives in the works that will be announced later.